111 Wall Access Road, AAPS Base -7a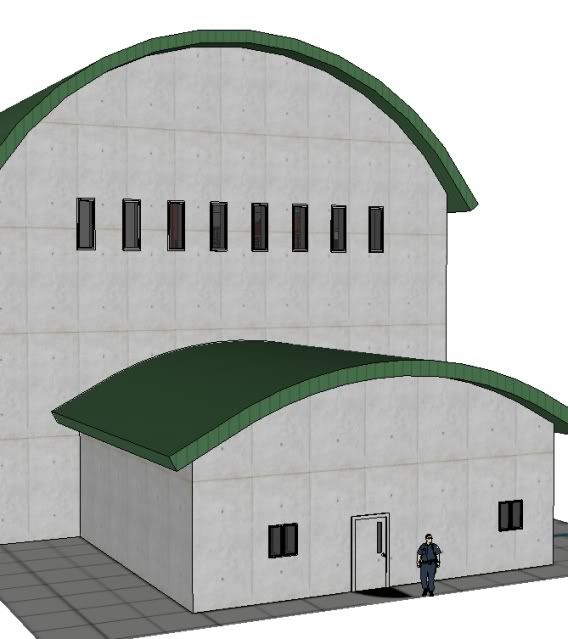 North by northeast of the Rat Race Derby, along a hovercycle racetrack, this garage functions as AAPS base of operations.
The building is built on a tallish scale.
The larger section has 57' of clearance in the center, and has 52'*'52' of useable floorspace inside of a 55'*55' structure. It has two entrances to the front section, and a large bay door that rises to 45'. There are support struts built for rigging attached to the ceiling in various locations.
The front section of this building is smaller. Ceilings are 16' tall throughout, and 21' in the center.
It has usable floorspace of 38'*37' inside a 40'*40' Structure.
(M.D.C.- Front Section 275 (30 per 10'*10'), Rear Section 800 (30 per 10'*10') Garage Door 50, Front Door 15, Windows 10 each)